Autism Bundle

Item #: 2192
Gr. K-13+, Inclusion

Save 24% with Tool Factory's Autism Bundle!
Total retail price for all titles: $674.00
Bundle Price: $499
You Save: $175!

Tool Factory's Autism Bundle brings together a wonderful blend of software titles that:
Encourage collaboration
Develop concentration and attention
Inspire imaginative play
Promote reading / early literacy
Teach emotional literacy
And more!
With 11 different software programs in the bundle, there is sure to be a program to fit the needs of your individual learners.

Each program works to develop different skills while students:
Explore and make music
Improve memory and spelling
Work on figurative language, and
Learn about telling time and basic math
Some titles also feature advanced teacher controls that allow you to tailor the activities to the needs of your individual learners; for example, you can customize activities by importing your own digital images of subjects that students can relate to!


The bundle includes:
Sound Beginninings Making Sounds
Idiom Track
Musical Leaps and Bounds
Tool Factory Beep!
Sequences
What's the Time Mr. Wolf
Bucket And Spade
Strumbie Island
Reactickles
A Busy Day
Memory Skills
All software titles have been tested Windows 7 compatible.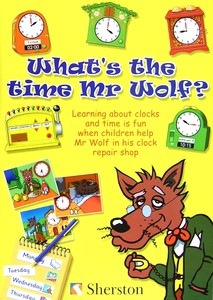 Sound Beginnings - Making Sounds
Sound Beginnings - Making Sounds is the third edition of this unique vocalization program, designed to encourage communication in young children and those with special education needs. Sound Beginnings Making Sounds encompasses even more exciting activities using voice stimulus. A simple microphone is all that is needed - no voice input training or complicated configurations are needed. This PC and MAC dual format CD-ROM includes the Racing, Jigsaw, Blow-up, Invaders and Floating activities from the PC only Sound Beginnings 1 and 2 programs.The activities are particularly suitable for students who are at the early stages of acquiring spoken language.
Idiom Track
Engaging, fun graphics illustrate the literal and real meaning of each idiom, grouped within categories such as animals, food and drink, color, and parts of the body. Activities to further practice and reinforce the meanings of idioms gradually build up the users' understanding and confidence in the social skills of communication (what does it mean? complete the idiom, choose the real meaning, choose the correct idiom).
Musical Leaps and Bounds
Turn on The Moody Jukebox, Let's Dance, and The Singing Blobs in this new CD-ROM from the highly popular Leaps and Bounds series. Music and listening activities are the focus of the 6 well-planned, engaging activities. Musical Leaps and Bounds encourages children to improve listening skills, lengthen concentration span, enhance visual and auditory memory, develop mouse skills and hand-eye coordination, and develop confidence and self-esteem. Activities include: My Band, Let's Dance, Up and Down, Mixing Desk, Moody Jukebox, and The Singing Blobs. Musical concepts such as dynamics, pitch, and mood are demonstrated in this delightfully unique program.
Tool Factory Beep!
Have you ever painted a picture that sings as you draw? Well now you can with Tool Factory Beep! Based on the themes of creative play and exploration, students get absolutely hooked on Beep! Activities encourage emerging learners to express their ideas, while developing important IT skills and building confidence with the computer. Navigate a maze and develop spatial orientation skills. Dress the creature and spark lively discussion. Use the word robot to develop word recognition. Animate characters with simple mouse clicks to build confidence. There are endless opportunities for creative thinking and discussion. Tool Factory Beep! is ideal for early learners, autism, and pre-readers. Clip art library included for printing and coloring.
Sequences
Children are rewarded with cheers as they piece together sequences in this superb program. The text-free screens with colorful, simple graphics are ideal for pre-schoolers and learning disabled children. 30 sets of sequences can be printed, and a set of card is included for work away from the computer.
What's the Time Mr. Wolf
This delightfully animated program helps students understand the concepts, vocabulary, and math related to time. With many difficulty levels and student tracking, this program is ideal for the inclusion classroom. Nine configurable activities with names like "Check Month Machine" and "Mend Chiming Clocks" engage learners as they help them develop the following crucial skills:

Telling time through experimentation.
Replacing hands on analog clocks to tell the correct time.
Telling time to the quarter hour on analog and digital clocks.
Sequencing and distinguishing key times and events of each day.
Ordering and reading the days of the week and the months of the year.
Understanding seasonal changes.
Learning the concept of speed and the meaning of words such as "slower" and "fastest".
Record keeping and differentiated ability levels for inclusion.

Bucket and Spade
The animated friends in this program simultaneously entertain and educate children as they lead the way through eight interactive activities at the beach. Ideal for inclusion, students click on one of four huts to select the level best suited for their abilities. They choose an activity from the beach balls that bounce out onto the sand. In these fully narrated games, students explore and sort 2D and 3D shapes, play with symmetrical patterns and sequences, and work with spatial relationships and directions.

Features include:

Shape Demonstrator-great for whole class instruction
Teacher Options to customize settings for each activity
Record-keeping facility to track student progress
Full narration
8 activities; 4 levels for most
30 shapes covered by the activities

Strumbie Island
Strumbie Island CD-ROM and book support and encourage the development of emotional literacy in young children. This resource helps with recognizing, understanding, and appropriately expressing emotions and behavior. It also contains many accessibility options for flexible and individual preferences, including options for switch users and the ability to record your own commentary and sing along with the Strumbie Song.
ReacTickles 2
ReacTickles are highly motivating activities that help children develop concentration and attention skills, as well as encourage sharing and imaginative play and learning. The ReacTickles environment offers a safe place for autism spectrum and early learners to use technology and experience dynamic interactions where players freely explore abstract shapes and create rhythmic responses with their fingers and bodies without judgment or fear. Students develop mouse, keyboard, whiteboard, switch, and screen skills while being encouraged to communicate, use fine motor skills, and work together. The software also works well within mainstream early years settings, enabling very young children to interact and learn to communicate as individuals and within small groups.
A Busy Day
Based on the daily life of a child, A Busy Day offers a different approach for those who find the process of reading difficult. It provides the basic fundamentals for early literacy involving pre-reading, writing and communication skills. It is a flexible reading approach linking pictures and text with functional nouns.

This interactive reading tool can be adapted to suit the needs of slow starters in the mainstream classroom, for those with communication and language difficulties and for students learning English as a second language. The program is particularly effective for children on the autistic spectrum, those with Down's syndrome, attention deficit, and visual learners. This exciting program teaches comprehension of the printed word in an interesting, fun and motivational way.

Features:

Fully switch accessible, including using voice input
13 interactive pages at 3 different levels
3 games to develop word recognition and observation with 3 levels of difficulty
3 word levels
Customisable word bank
Printable worksheets, certificates and lotto boards
Clipart

Memory Skills
With Memory Skills, users practice exercises to build confidence in their short-term memory skills. Verbal instructions are reinforced with visual images, and instructions can be replayed using the "Repeat Speech" button. The activities in this program help teach the "silent rehearsal" technique for memory improvement. Students may choose to work with 2, 3, 4, or 5 images at a time, allowing for differentiation by ability.

Activities include: Sequence, Pairs, What's missing?, and Where was it? Each of these activities has four levels of difficulty, plus a choice of these eight familiar topics: food, home, clothes, animals, play, transport, letters, and numbers.
Click to enlarge image



Minimum system requirements: PC: Win 95+, P-100, 32 Mb RAM, 640x480, 16 Bit Color, 4X CD

Mac: OS 8.6 or later, OS X version 10.2 or later is required to run natively, 233 MHz, 64 MB RAM,16 bit color, and sound (Exceptions - Sequences is Windows only.)